Next generation PTFE with best combination of temperature ranging from -22°F (-30°C) to 450°F (230°C), sealing, and sliding characteristics.
Available sizes
Available in 1", 2" and 3" Sizes.
Materials
Available in Stainless Steel and Hastelloy® C.
Seal Materials
FDA-compliant seal materials, TFM or PFA.
End Connections
Available with end connections complying to ANSI and DIN standards.
Pressure & Temperature Ratings
Constructed to handle pressure of 435 psi (30 Bar) temperatures from -30°C up to 230°C.
Dimensions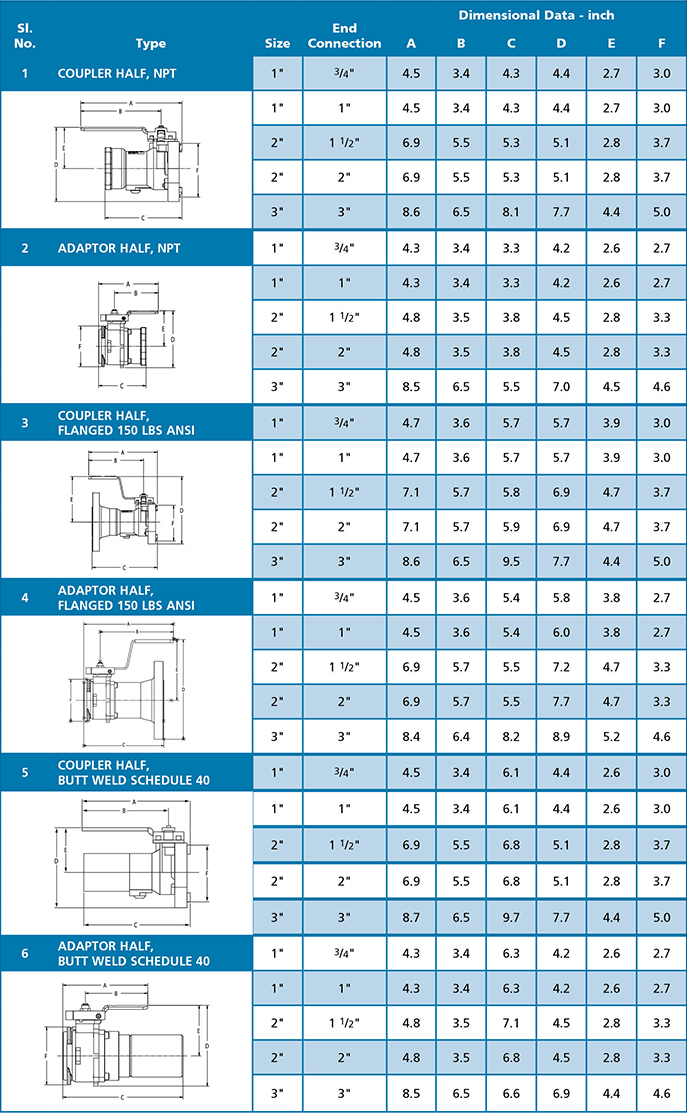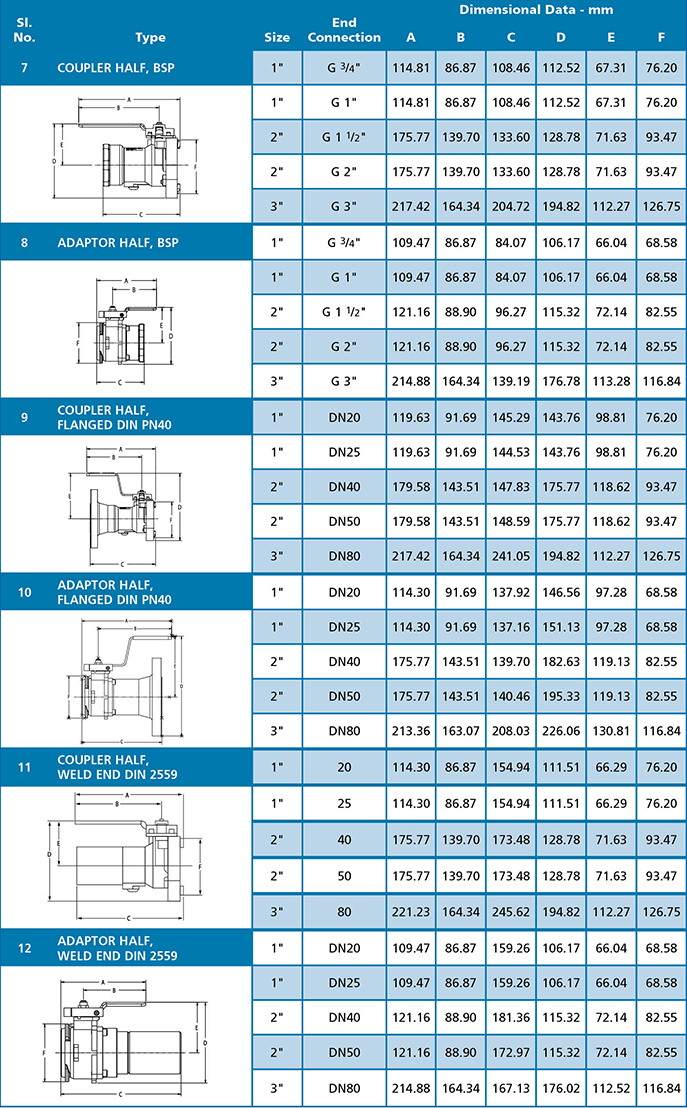 Performance Characteristics

Pressure Drop vs. Flow Chart