Workshop Features and Accreditations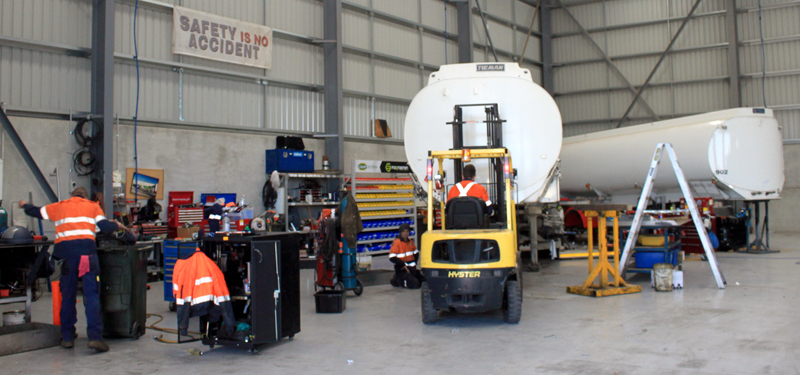 Our workshop, in Derrimut, Melbourne, Victoria holds all the necessary indoor and outdoor space for large Road Tanker and trailer maneuverability and storage. It is also fitted with latest and key equipment pieces to carry out the custom and repair work services we provide. It has on hand extensive stock holdings of well known Liquip Equipment Parts and products (as well as other industry related parts and products) to enable works to be carried out in a timely fashion and to avoid part ordering delays. This in turn makes us a very nimble operation when it comes to emergency repairs and access to replacement products for implementation or purchase.
---
At Liquip Victoria we currently meet and hold the qualifications and accreditations required to carry out works as follows in our workshop:
> Electrical Engineering.
> Auto CAD Engineering of all fit-outs.
> Qualified Diesel Mechanics, Fitters and Boilermakers.
> On-Site Auto Electrician team.
> Hazardous Area Electrician
- Flammable and Hazardous
electrical wiring.
> Loading, Discharge & Blending Skids Designed & Fabricated.
> Diptronics Systems.
> Tanker Upgrades.
> Re-Horse & Refit of Road Tankers.
> Specialised Builds and Fit-outs
of Road Tankers.
> Depot and Terminal Equipment and Systems Design and Build.
> Self Bunded Storage Tank pump and Fuel Management supply and installation.
> Tank Gauging Supply and Service.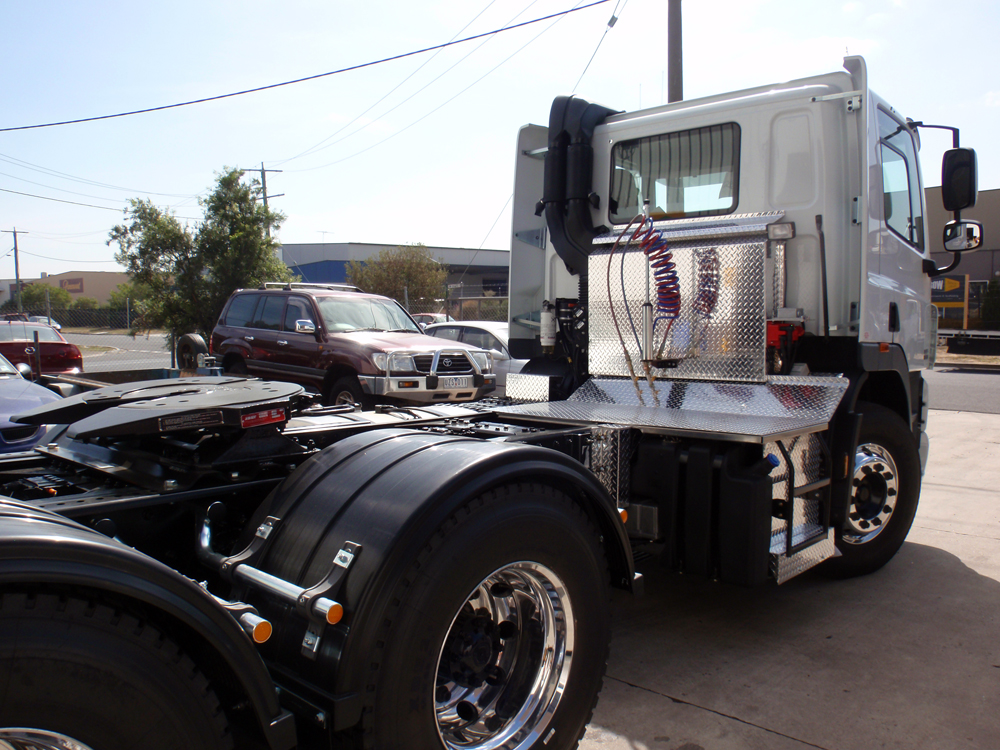 > Flame Proofing of Prime Movers.
> Loading Arms and Overfill Systems
> NMI Calibration for Tankers and Dispenser or Bowsers.
---
For more information about our Workshop Features and Accreditations please contact us today.