Aviation refuelling vehicles, dispensing systems and AVGAS / Jet-A1 fuel storage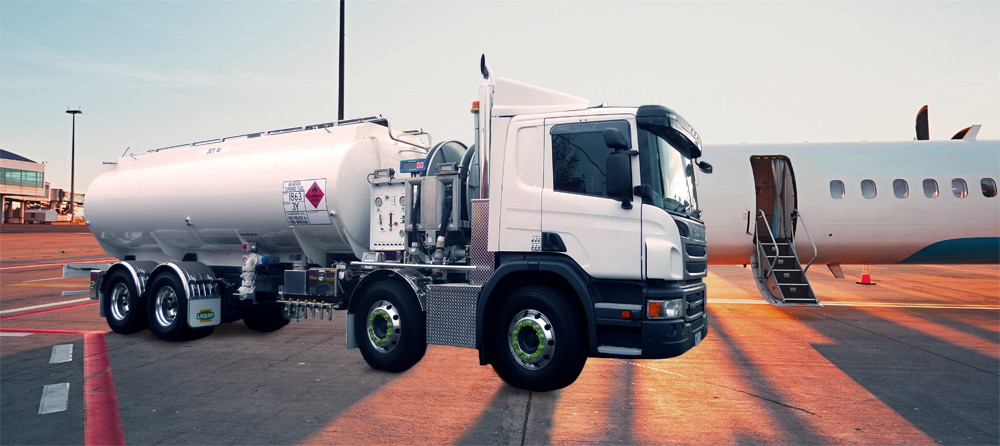 The management and many of the staff at Liquip Victoria have extensive aviation experience in both the design and production of aircraft refuelling vehicles, skids for dispensing and fuel storage.
Spanning more than 25 years we've built refuelling vehicles for the Australian and U.S. military, renowned global aviation companies and a range of different service providers. We possess all the experience required to successfully build aviation refuellers and fuel trucks to the standard that is demanded for aircraft refuelling operations.

Liquip Victoria Av-Cat with Hose Alligator
Members of our team have also been behind many aviation refuelling industry firsts such as:

> The Hydrant Coupler Lifter
> Cordless Deadman Systems
> In-transit train fuelling systems
> Aviation vehicle two wire PLC Control Systems
> Integrated Digital Tank Gauging for Aviation Vehicles and
> The Mini Hydrant Dispenser
> Av-Cat with Alligator
When the time comes to choose a partner to assist in the design, development and delivery of aviation refuellers, aviation fuel tankers and aviation fuel transfer equipment you can rely on Liquip Victoria to provide you with a state-of-the-art solution, just as we've done many times before.
---
Complement your Liquip Victoria aviation refuelling solution with a custom designed aviation skid, supplied by a HOST Aviation Self Bunded Tank.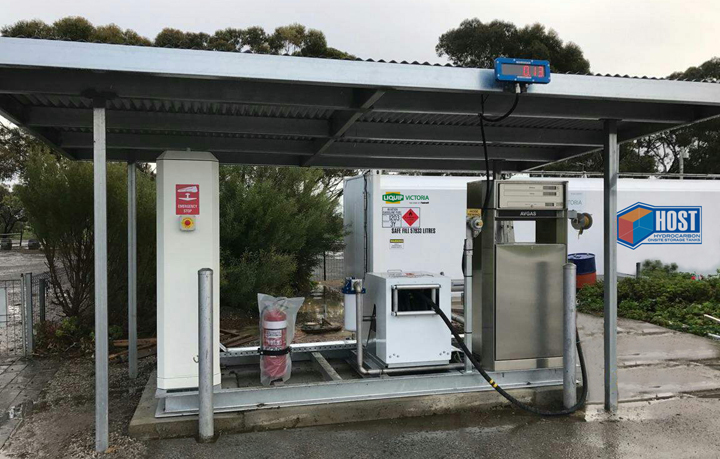 Today, our HOST Aviation Self Bunded Tank range is designed to give you more value for money. Based on the proven HOST ISO Classic SBT design, these SBTs offer the lowest dollar per litre of storage of any Self Bunded Storage Tank available on the market.
► Built to UL142, AS1940, AS1692, AS1657
► Durable, modular and robust design
► Offers a more usable fuel volume
► Can store and dispense AVGAS and Jet Fuel
► Pumping solutions can be fitted: 40 – 800 L/pm
► Fuel Management Packages also avialble
Talk to the team to today about our aviation fuel storage SBTs and aviation skids.
Meet our team of our aviation refuelling vehicles and equipment specialists

Offering a great deal of expertise, thanks to our long established team of well-trained highly qualified and experienced staff, we are more than capable to deliver to requirements. Our collection of engineers, mechanics, boilers makers, electricians, technicians, and sales and administration staff not only offer and deliver 'good old fashioned' Australian service and ingenuity, but also provide a level of personalised service and care that ensures you obtain the very best outcome – every time.
Jeff Borg - Director
Jeff has over 25 years experience in aviation and petroleum handling with Liquip International, part of which was served as General Manager of their Aviation Divisions both in Melbourne and Beta in North Carolina. During this time contracts were negotiated with all major oil companies that included global supply agreements with both Air BP and Shell Aviation. Contracts in America included supply agreements for aviation equipment with the U.S. Air Force, U.S. refuelling companies and overseas oil companies.

Jeff was also responsible for supply contracts for the Australian Defence Forces' aviation refuelling vehicles including the first ever Hydrant Dispenses built by Liquip. Overall, Jeff has spent more than 15 years in senior management roles in Liquip's Aviation Divisions prior to establishing his own company, Fuelcraft.
---

---
If you would like to discuss your requirements further in relation to this field or you'd like to meet or learn more about Liquip Victoria and the Fuelcraft team please contact us. We're here to help you take to the air.