Contact Us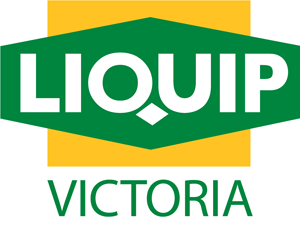 Liquip Victoria
Liquip Victoria is located in West Sunshine, Melbourne, Victoria.
Here at Liquip Victoria, we aim to respond to your enquiries within 48 business hours. The best time to reach us is Monday to Friday from 7.30am to 6.00pm by calling the Head Office number.
WE'RE MOVING!
Come early 2019 we are heading to
476 Boundary Road, Derrimut VICTORIA 3030
Liquip Victoria Location
Enquiry Form - Request an Estimate
Liquip Victoria Contacts (Head Office)
SALES DEPARTMENT
General Manager
Geoff Kalms
geoffk@liquipvictoria.com.au
0428 752 196
Sales Co-ordinator
Rita Kelly
ritak@liquipvictoria.com.au
0448 448 204
SALES
Sales Manager
Jeff Borg
jeffb@liquipvictoria.com.au
0488 776 503SALES
SALES
Sales Victoria/Tasmania
Hayden Schulz
haydens@liquipvictoria.com.au
0488 776 573
SALES
Sales NSW
Andrew Joyce
andrewj@liquipvictoria.com.au
0478 218 163
WORKSHOP & SERVICE CENTRE
Workshop Manager
Steve Woods
stevew@liquipvictoria.com.au
0448 406 444
ENGINEERING
Design & Technical Manager
Marius Catrina
mariusc@liquipvictoria.com.au
0459 555 547
ACCOUNTS
Accounts & Office Administration
Wendy Stock
wendys@liquipvictoria.com.au
0497 000 199
PROCUREMENT
Inventory Management
Frank Bucolo
frankb@liquipvictoria.com.au
0466 307 325
General Aviation
Liquip Victoria

Jeff Borg
jeffb@liquipvictoria.com.au
0488 776 503
Aviation Services
Workshop

Antony Vodanvic
antonyv@liquipvictoria.com.au
0418 997 149
JUHI Facility
Melbourne Airport

John Wilson
johnw@liquipvictoria.com.au
0418 569 842
Diane Davidson
dianed@liquipvictoria.com.au
0412 112 670
Liquip NSW Contacts
Liquip Victoria, the home of Fuelcraft, have just opened a new Liquip distribution business - Liquip NSW. We are currently in the process of preparing our new site for this operation, which will become its home in early 2019. For the time being we will be operating this business from 13 Hume Road, Smithfield NSW 2164, Australia. If you have a business requirement for work to be completed in NSW, please address it the appropriate team member below.
General Manager (Director)
Tracey Hourd
tracey.hourd@liquipnsw.com
0418 228 173
Operations Manager
Steve Hudson
steven.hudson@liquipnsw.com
0406 380 993
Service Manager
Sean Clark
sean.clark@liquipnsw.com
0428 607 857
On-site & Calibration Specialist
Bryce Poole
0412 112 670