Rent a Road Tanker through Liquip Victoria
Category: Road Tanker Equipment & Pumps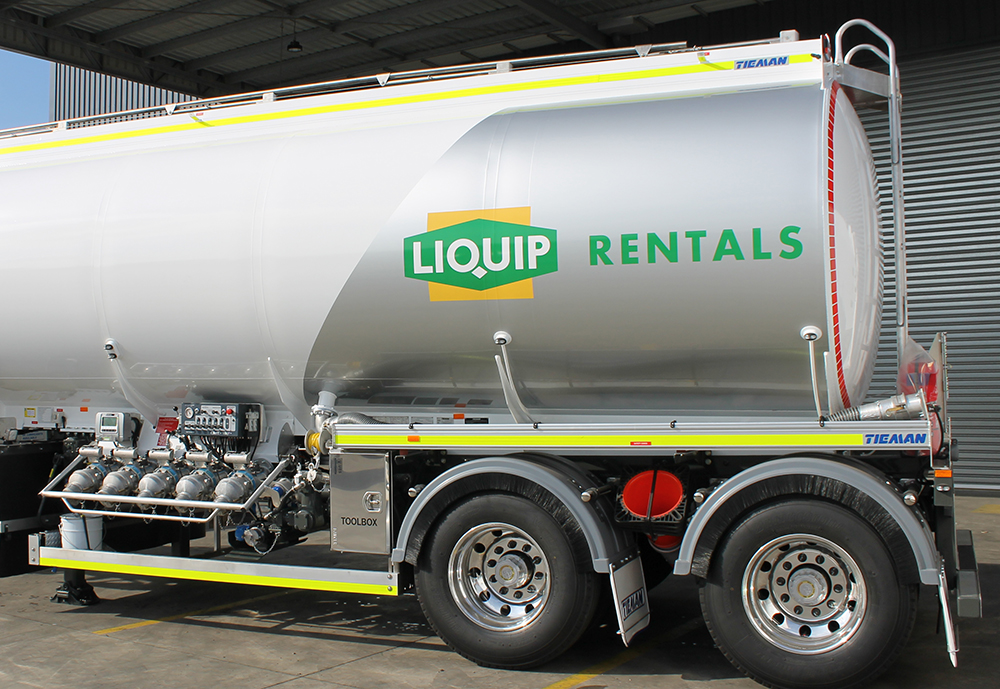 33,000L, 5 compartment Tie-in Fuel Shifter Road Tanker Trailer with petrol and diesel SWIFT Delivery Pumping System available to rent
Here at Liquip Victoria we have a newly built and completed (April 2021) Tieman Fuel Shifter Tanker available for short (1 month) or long term (6 months +) rentals.
This state-of-the-art tanker comes complete with a great range of features including:
> Lightweight construction for Maximum Payload
> Liquip Swift Delivery system, inclusive of larger digit display for easier monitoring
> Pneumatic rewind hoses reels.
> Tanker top hand rails
> Fully maintained and serviced by Liquip Service Centers.
> Hendrickson smooth ride suspension system.
> Metered hose reels (Bulk and Gravity fed).
> Full terminal bottom landing capability
> Competitive rental price
> Rental comes complete with Dangerous Goods license
> SLP and NMI approvals
Available for immediate rental, please call Liquip Victoria on (03) 9311 7822 to express your interest and learn about terms and pricing. More rental tankers are in the works should you have a planned future requirement. Learn more at our dedicated Road Tanker Rentals website page for more information.