Liquip retail fueling products from OPW – a global leader in the fuel industry

Here at Liquip Victoria we have access to OPWs outstanding range of Service Station Equipment products. Our range of OPW Petrol Station products includes solutions for conventional, Vapour recovery, DEF, Ethanol, Biodiesel, CNG, LPG and Hydrogen fueling, as well as a complete portfolio of solutions for above ground Storage Tanks. It also includes a wide range of Below Ground solutions including the renowned FlexWorks Double and Single Wall Fuel Piping & Containment Systems and FlexWorks Underground Storage Tank Equipment.

Why choose OPWs Petrol Station equipment?
OPW designs, manufactures, tests and provides components and products to protect the environment and the consumer at retail and commercial fueling sites for conventional and alternative fuels. Fuel retail and commercial operators also count on OPW to provide the best products to assist in the efficient and safe operation of their fueling infrastructure. Liquip International, now owned by OPW, take their expertise in the fuel market and apply it to supplying OPW retail and fuel transfer solutions and equipment to the Australian market.
---


OPW Below Ground Products Service Station Equipment
OPW Fueling Containment Systems is Leading the Way in the design and manufacture of the industry's most innovative and trusted Piping & Containment Systems and Underground Storage Tank Equipment. Offering the most integrated, environmentally secure underground fuel delivery system in the world, OPWFCS below ground products set the industry standard in performance and consistent reliability to help protect the well-being of people and the environment – today, tomorrow and into the future. That's the nature of OPW.
The OPW Below Ground range includes:
> FlexWorks Fuel Piping & Containment System
> Underground Storage Tank Equipment
---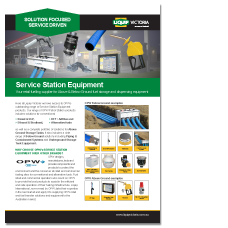 You can also download a copy of our Liquip Victoria Service Station Equipment Brochure should require a printed or soft copy to keep on reference.
For more information about our range of OPW Service Station Equipment products and for assistance with the set up of a retail petrol station please contact us today.