OPW Service Station Underground Storage Tank Equipment
OPW offers a wide selection of underground storage tank equipment. This equipment is designed to help protect the environment by providing fuel operations with spill containment manholes, manholes and monitoring equipment, fill pipe connection equipment, overfill prevention equipment and tank venting equipment.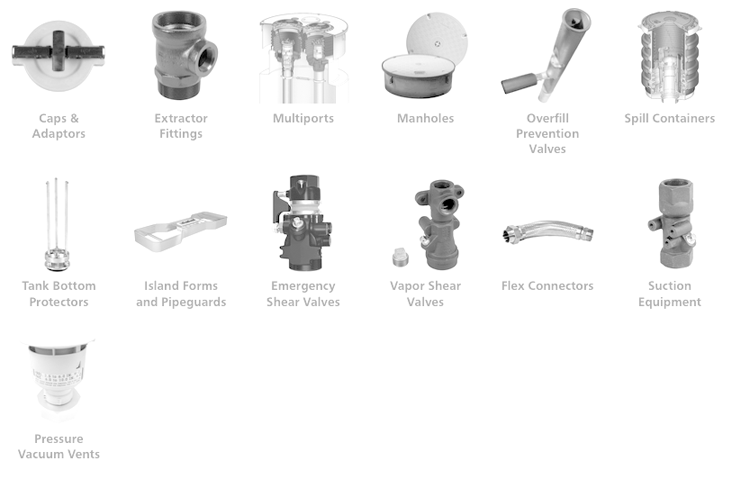 ---
To learn more about these equipment parts please visit the OPW Website and contact us about the parts you require.