Fuel Management has gone to the next generation
Category: Bulk Liquid Storage and Terminal Solutions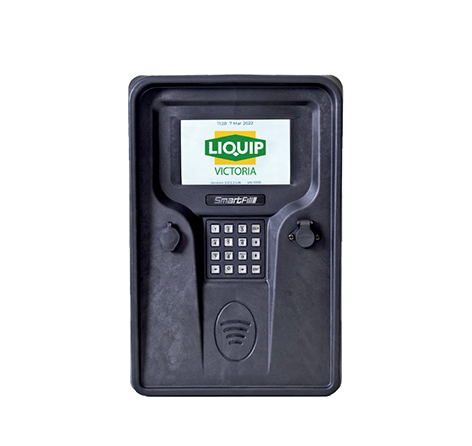 Introducing the new SmartFill GEN 3 FMS
Fluid Management Technologies Smartfill GEN 3 Fuel Management System (FMS) is the world's most functional package to manage your fuel derivatives. Its proven design now comes encased in a robust, high strength, weather resistant cabinet, as well as offering:
► a new larger 7 inch (180 mm) colour screen
► ability to record fuel use for over 50,000 vehicles
► a more heavy duty, robust key pad
You can learn all about it in our new product brochure, here online or by chatting with our sales and engineering team.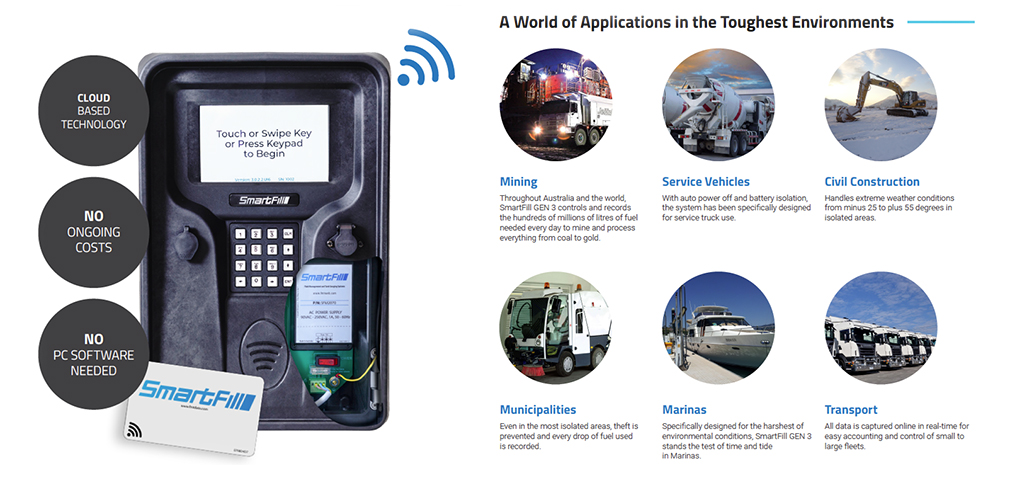 Liquip Victoria is very excited about the introduction of the new SmartFill GEN 3 FMS. It provides enormous value to those seeking greater accountability when it comes to tracking and managing fuel transfers. Much of this value is driven by the GEN 3s user friendly software, remote access capabilities and tech savvy equipment. We have been installing this product on our Self Bunded Tank range solutions for many months and are receiving great feedback from our customers regarding its performance and capabilities.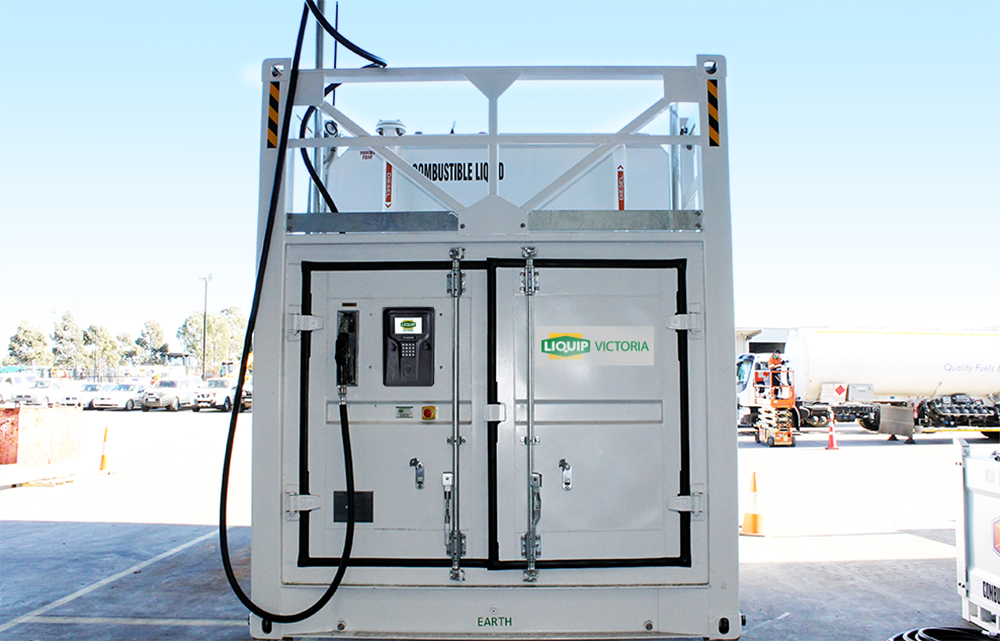 Already, those who have installed the new SmartFill GEN 3 are reaping the benefits.
"The SmartFill GEN3 has automated the whole process for us. It orders fuel to our inventory, it records fuel usage to the job and it tracks the equipments' fuel use onsite, including hire equipment. This system saves a lot of man hours, and with fuel prices in the current economy, it's good to know we can monitor and account for every single drop."
Cameron Towie Equipment Manager, Georgiou Group
For many years Liquip Victoria has been a proud distributor of FMTs Australian designed and industry proven SmartFill Fuel Management Systems. We, like the SmartFill GEN 3, look forward to helping you account for every drop of fuel and the suppling you a bulk liquid storage solution.
Contact us today to arrange a site visit where we can discuss making your fuel storages more accountable and trouble-free.