Fuel Management – the smart way!
Category: Bulk Liquid Storage and Terminal Solutions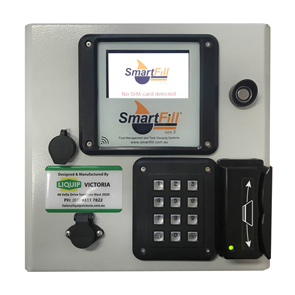 If you're looking to manage and store bulk liquids more cost-effectivey it's time you started using a smarter FMS.
We now stock The SmarfFill Gen 2, a leading Fuel Management System, that can easily be adapted to any bulk liquid storage application. It's easy use design, cloud based technology, no ongoing costs and no PC software requirement makes it a smart choice for those looking to manage fuel expertly.
You can learn more about this product along with the other Fuel Management Systems we can custom fit to your bulk liquid storage tank here on our website. Or call us today for more information and to order.