Undercover Lubricant Tank Farm
Category: Bulk Liquid Storage and Terminal Solutions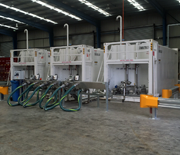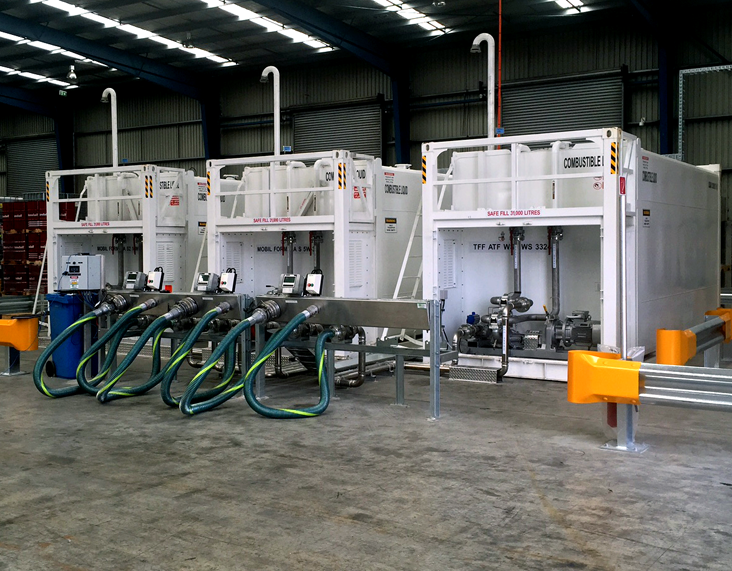 We were approached by a Southern Cross Lubes, a leading lubricant distributor for Mobil oil, to design a new undercover Lubricant Tank Farm, after being identified to them as a highly experienced pumping transfer solutions and fluid management systems provider. Once briefed on the project our inhouse design and engineering team set to work building a solution that supported their key deliverable of offering maximum flexibility for their logistics in the unloading and loading of their lubricant/oil range, as well as considering a very user friendly fluid management package and process of implementation. This solution also included a series of high volume Self Bunded Storage Tanks to strore the range of lubricants, which were supplied directly from our own inhouse range of tanks.

Using Liquip's proven DFV Electronic Register, our electrical engineering team incorporated it to enable the safe and reliable batching of the lubricant/oil into the customers road tanker fleet. The versatility of the DFV register and a PLC provided our customer clear reporting of each delivery and assisted in recording accurate volumes in their tank farm, via our Fuelcraft developed Automatic Tank Gauging System.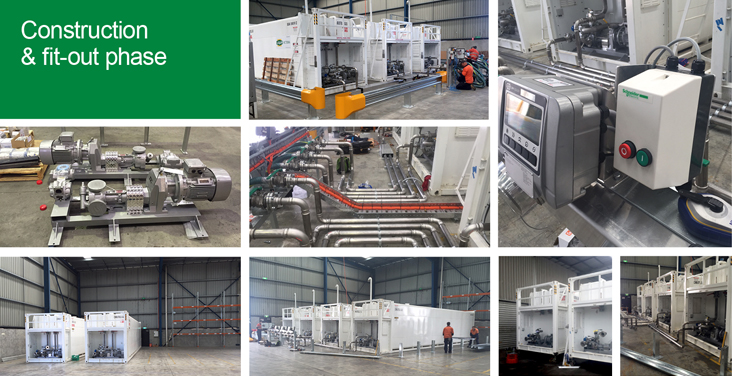 Safe handling of the lubricants transfer in and out of the plant was also delivered and today is managed by state-of-the-art OPW Kamvalok Dry Break and Liquip API couplers, fitted at each unloading and loading hose end.
One of the most pleasing aspects of this projects delivery, which came as a surprise to the Southern Cross Lubes, was that from the initial meeting and design proposal presentation to commissioning the plant on site only took 10 weeks – and most importantly came in well under their original forecasted budget.

If you have a requirement to build a storage tank farm, inclusive of high quality pumping and fluid management systems and self bunded tanks, that can deliver beyond your key requirements, please contact our dedicated projects team here at Liquip Victoria. Our experience in this field or work is highly regarded and can assist an on time and on budget world class solution. You can learn more about our range of Self Bunded Fuel Storage Tanks and Liquip Dispensing Parts used in this project here on our website.