Festive Season Days of Operation 2020-21
Category: General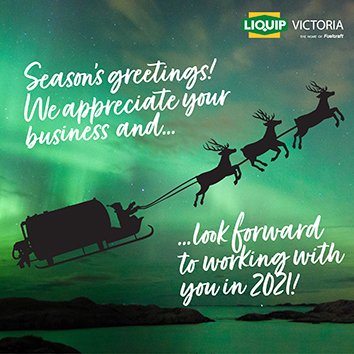 Season's Greetings from the team at Liquip Victoria.
We understand that your business at times cannot operate without our assistance. And just like you, we to value our customers, so we're happy to offer our Service Breakdown and Spare Parts departments to you incase an unexpected problem presents across the festive season (Thursday 24th December – Sunday 3rd January). However, unlike other years, this festive season we'll be taking an extended break.
Like many Victorians and for that matter the world, we're happy to see the back of 2020 – we've all had many major challenges to deal with. The opportunity to see family friends across this break and reset will undoubtably ready us to do more great Solution Focussed, Service Driven projects come 2021. We are therefore excited to what the new year will bring. To all our customers and friends, we really appreciate your business and support and look forward to working with you and sharing more wonderful experiences in 2021. Stay safe and be well, and dare we say (maybe for the last time) don't forget to wash your hands and wear a mask when you need to.
Our business days of operation across the Festive Season will be as follows:
CLOSED

from noon Wednesday December 23rd 2020


REOPEN

– Monday January 4th 2021
For service Breakdowns and urgent repairs please call our after hours number across this period.
All the very best,
The Liquip Victoria Team