A new 100% Australian made brand to rely on
Category: General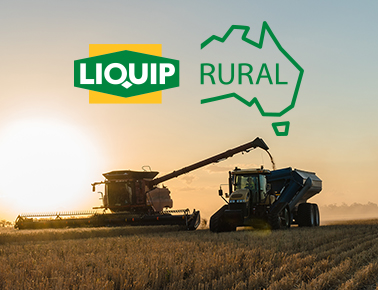 Introducing Liquip Victoria's new 'Liquip Rural' brand and range
If you want to support Australian ingenuity and Australian made products, then our new Liquip Rural brand is for you. It's Liquip Victoria's latest effort in response to those who have started to beat the drum for a return to Aussie ingenuity and products they can proudly use and feel great knowing they originated and were made right here in Melbourne!
Our Liquip Rural Refuelling Tank Trailer and Liquip Rural Farm Single Wall Farm Tanks are our initial products to hit the market in the range and carry this new brand mark. Already these products have started to turn heads, as customers get a taste of the great solutions that are born and bred right here on our shores. And this is just the start of a product range we are looking to roll out, that will definitely capture the hearts and minds of those seeking the very best in Australian made innovations.
Make sure you keep an eye on our website for all the new Liquip Rural products as they come to hand. You can also stay in the loop by giving the team a quick call to see what's in the pipeline or engage us to custom build you something uniquely Australian – we'd love to put our local know-how to use.
NEWS FLASH: Our new Liquip Rural products have officially been endorsed by the green and gold 'Australian Made' Trademark! You beauty!