Finally, a submersible AdBlue tank pump is here!
Category: Bulk Liquid Storage and Terminal Solutions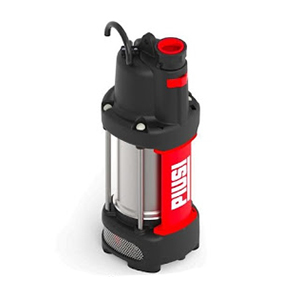 The Piusi Squalo 35 – the ideal choice for AdBlue Storage Tank dispensing.
Piusi have done it again with the Squalo 35, its first submersible 240V AdBlue storage tank dispensing pump. Specially developed and tested for tank distribution systems, this centrifugal pump fitted with a turbine regenerator with on-return valve and a built-in innovative pressure regulation system optimises flow rate performance levels (up to 35 L/min).
The impressive consistent flow rate and accuracy during delivery dramatically reduces energy consumption levels, making a it savvy energy saving device. Whilst its compact size and special pump design also makes for easy installation and near-complete emptying of the intended installation tank – down to a dead level of 30mm.
If you'd like more information about the Piusi Squalo 35 take look at our product listing or call Liquip Victoria on 03 9311 7288 and speak with a member in our sales team. You, like us, will be very impressed with this products offering and its ability to consistency preform to a high standard. It's the perfect system accompaniment to our elite range of AdBlue Self Bunded Tanks.