Meet our NEW HOST Refueling SBT Trailer Range
Category: Bulk Liquid Storage and Terminal Solutions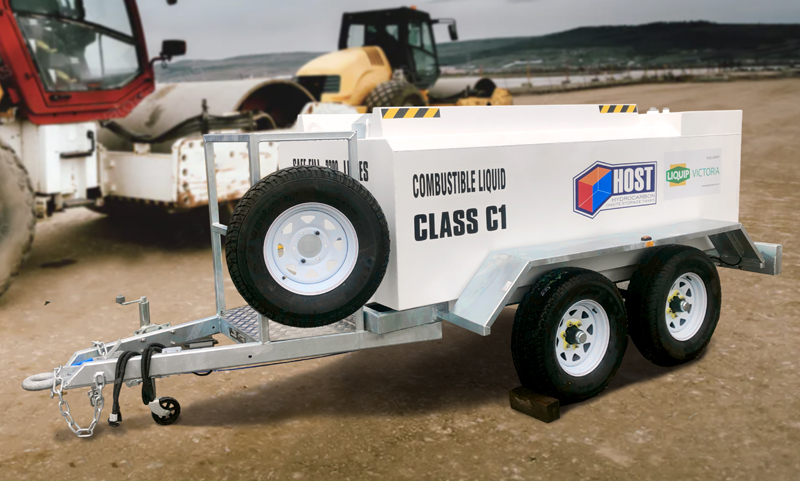 Improve your ability to refuel equipment and machinery on-site and aid productivity.
The HOST range of Self Bunded Refueling Trailers provide efficient and economical means of fuel delivery and are the perfect solution for keeping equipment and machinery fuelled and running. ADR and AS approved, they are able to be registered in any Australian state or territory and supply fuel where ever you need it fast. There are 3 tank sizes available, all are configured to safely store and dispense diesel:
► 1000 L ► 1500 L ► 2200 L
A quick walk around the trailer reveals the intelligent design and functionality. Features include:
• An expansive rear pump bund area provides a platform to install a variety of pumping solutions
• Toyota Landcruiser sized wheels and tyres (and a spare)
• Electric brakes
• Hot dip galvanised chassis
• Wiring protected in cable sheaths
• Waterproof electrical boxes
These make these trailers a leading transportable fuel option, sturdy enough to be towed and utilised anywhere.
Liquip Victoria can supply various pumping packages and Fuel Management Systems to complete these trailers and give you the perfect dispensing solution for your requirements.
To learn more about our new HOST Refueling SBT Trailers and the complete HOST Range of storage SBTs give the Liquip Victoria sales team a call today to access pricing and ordering information.