Job number 20,000 rolls out our door!
Category: General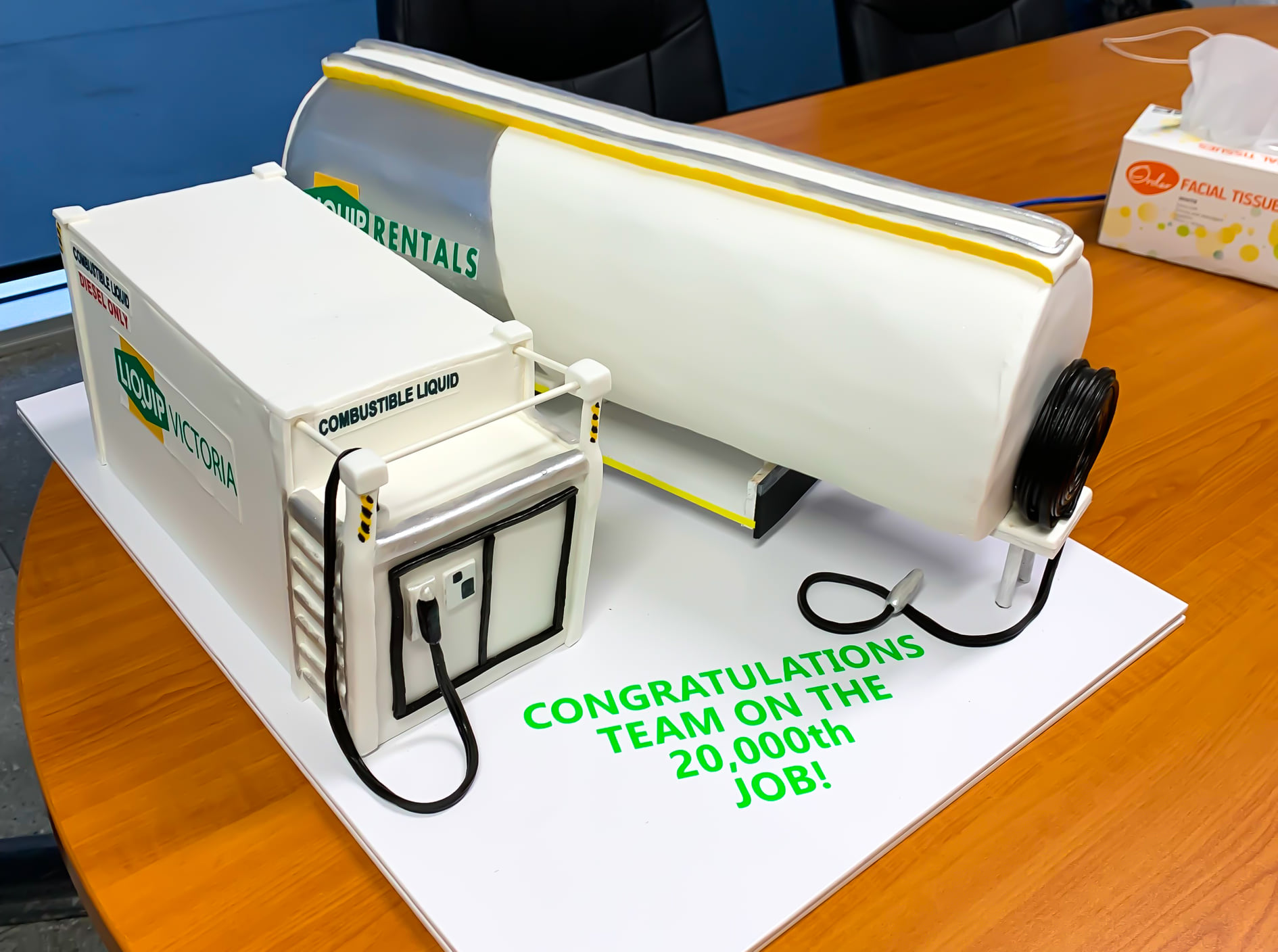 What better way to mark an amazing achievement than with lunch and a delicious road tanker SBT combo cake!
This week we officially watched our 20,000th job (literally) roll out the door, off the back of being 10 years in operation! It goes without saying, but none of this would have been possible without the support of our loyal customers and our dedicated team of wonderful staff!
To mark this momentous occasion, we arranged a special luncheon for all current staff to give each a well deserved pat on the back and reflect on this mighty achievement. As part of the celebration staff were treated to an amazing Liquip Victoria culinary delight - a replica Self Bunded Tank and accompanying Liquip Rental road tanker cake. From all accounts, the cake must have been built to transfer custard and cream, opposed to the usual petroleum derivative, going on how it was happily gobbled up. At the lunch we also celebrated the fact that a number of staff had been with us from the first day we opened start and having a part in the delivery of all 20,000 jobs delivered. To make the event even more special, our 20,000th job culminated in the delivery of our 4th Liquip Rentals tanker, helping us officially mark the addition of the Liquip Rentals Division.
Also, as part of the celebration, we co-ordinated a food drive, where our team generously donated food and essential items to Foodbank Victoria. As a result, we were able to donate a large number of boxes, full to the brim with essential foods and care items. In conjunction with this donation, $2,000 was also donated by the company to coincide with our 20,000th job. This donation equates to the creation of 4,000 meals to those in need.